ADVERTISE & PUBLICIZE WITH KACHI TV
HERE'S AN IMAGE WITH A LIST OF OUR SERVICES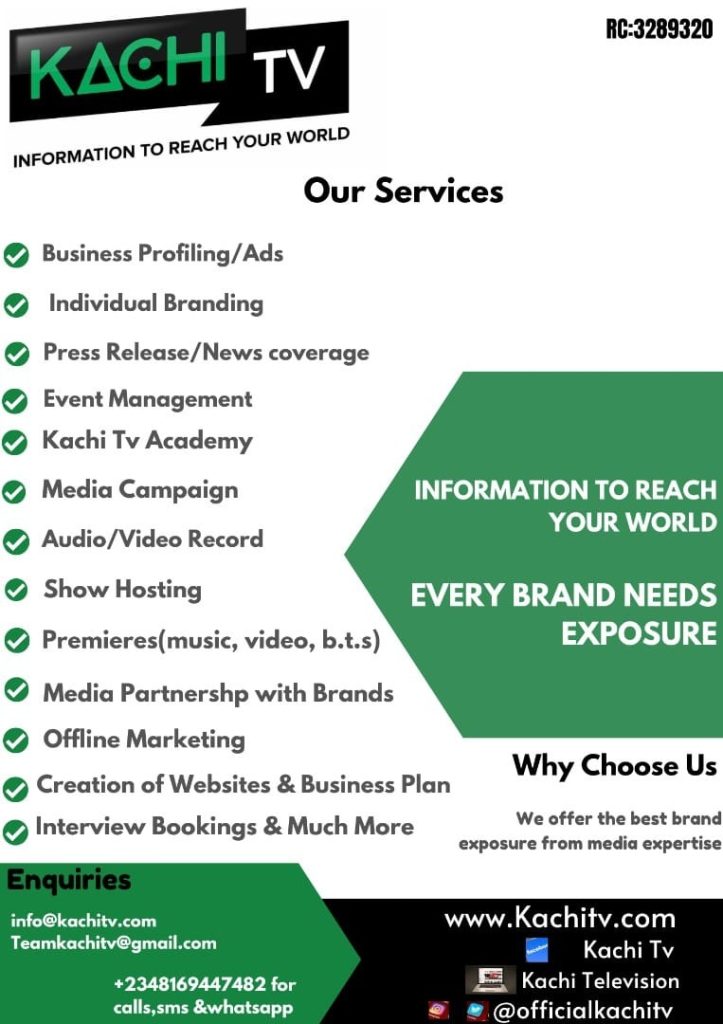 Our Advert/sales team is committed to giving you the best , a trial will convince you .
Kindly note that upon any service you would like to engage us with, currently the minimum charge on our website is N10,500 naira which is for the business profiling on google. All other service price varies and it is charged based on duration and brand nature .
WE ACCEPT PAYMENTS EITHER IN NAIRA OR DOLLAR
Upon your request for a service send us a mail to teamkachitv@gmail.com or Ads@kachitv.com .. for swift response chat us via the chat icon . our hotline +2348169447482,
OUR ADVERT POLICY
We don't advertise any brand or product that is considered illegal by the federal government. In addition to that, please kindly note that there is no refund after payment, this is one of the reasons we treat your needs with top most priority. You are in safe hands and we appreciate your patronage.
Payments are to be made only to the company's account after which payment will be confirmed by the sales Department . Thanks
Reach any of our team members here:
Content manager – Mr Frank – +234817198 5324
Social media manager – Mr Olayemi – +234 8165220484
THANKS