Editorial
Unicef Nigeria Applauds Kachi Tv – See Global Recognition :Read More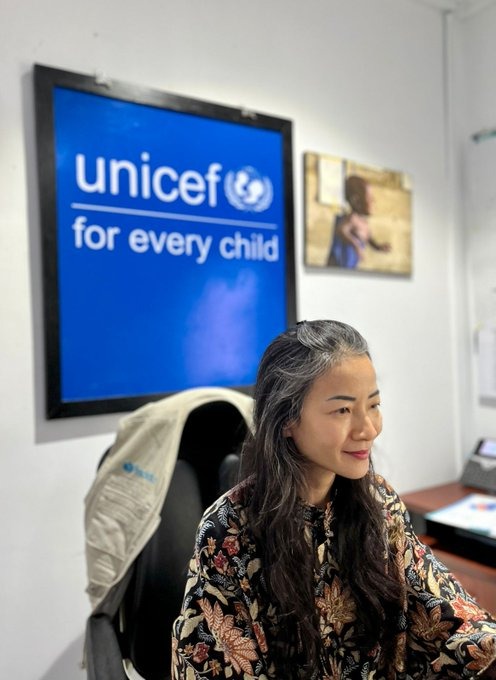 Unicef Nigeria Applauds Kachi Tv – See Global Recognition :Read More
Greetings our esteemed viewers, it is with great pleasure and delight that will bring to you this great news. Kachi Tv team who was duly represented by Mr Chuks Onyekachi, had a one day tour with Unicef Nigeria on International Youth Day. It was indeed a memorable one , as they visited the MAVINS RECORDS family.
In response to the observations from Unicef Nigeria, Kachi Tv was mentioned and applauded after being featured globally – READ MORE HERE
Unicef Nigeria Applauds Kachi Tv
This great recommendation from an international body like Unicef means a lot to us at Kachi Tv and we are immensely grateful for the spotlight.
OUR SESSION WITH UNICEF NIGERIA
"Kachi Chuks, founder of KachiTV started as a music artist and had issues with funding, promotion, and support. He spent a good amount of time looking for sponsors to no avail. When funds were not forthcoming, he decided to pivot into media marketing, another area in the music industry. He registered his brand legally, promoted other people's shows on Instagram, and started reaching out to already established names in the music industry. He succeeded in getting interviews and more shows to promote.
For Kachi, the most memorable part of using his skills as a young person was when he received an award in school.
Unicef Nigeria And Kachi Tv
This is indeed a big appraisal and we are glad to be recognized by this wonderful body. God bless everyone we hope that every Youth around the world, finds the strength to deliver and achieve their dreams.