Education
Digital Marketing Bootcamp Lagos- Unicef Nigeria: It's your shot Take It
Digital Marketing Bootcamp Lagos- Unicef Nigeria: Experience
For everyone staying safe is the usual, for some it is priority. Well, some of us are too busy to take actions into our hands. This is why the likes of Unicef, GenUlimited9ja, and HrisCare international Foundation have put together this initiative to help digitize and educate influential and young minds with the entire populace in mind using digital marketing as a channel.
The experience at the Digital Marketing Bootcamp Lagos was quite insightful, as Kachi Tv team gives us a detailed report. It started on the 28th till the 29th day of September, 2022.
Some of the participants shared their life changing experiences at the training with us, and we can tell without no reasonable doubt that it was indeed a great time.
Topics discussed at the the Training are;
Digital Marketing
it simply any means of information or marketing using the internet effectively. Also the various forms of digital marketing are; Branding, Content marketing. It further spreads into social media, email marketing, use of seo to rank for special keywords and finally video production.
Content Creation
In summary, they described content creation as the ability to bring our imaginations into the limelight. It was further segmented into content ideation where the ideas come in fresh and raw, content planning – is the layout of the content, is the content timely ? or is it evergreen . Also understanding the various platforms (instagram, blog post, twitter, etc) each content sells the most .
Graphics Design
In a bid to spread and engage the audience on the need to take the covid-19 vaccine and be safe, they were taught video animation using Renderforest , basic graphics design skills using Canva, and how to create a chatbot by Thabita Hris.
"The UNICEF Digital Marketing Bootcamp was the epitome of youth development; I made excellent contacts and sharpened my digital marketing skills beyond my wildest expectations.
The Tech Space has been a daunting topic for me and I never envisioned myself as a "tech sis".
Things like coding and web development always felt difficult and far from me but I can safely say that I've been properly introduced to a brighter side of tech.
This is a niche that fits my skill set as a performing artist, writer and communicator. I'm so excited to use all I've learnt about Search Engine Optimization, Content Strategy and Consumer Psychology to create content that really communicates".
Digital Marketing Bootcamp Lagos
I'm so glad I gave it a shot! – Moyosolaoluwa Olowokure on IG – @moyosolaolowokure
Ogundiran Oyindamola is a creative digital marketing professional with relevant experience in social media management ,online marketing,creative content development ,marketing communications,brand management and strategy.His core competencies also include aligning human resource best practices to organizations. Thriving in areas such as employee engagement,planning,policy formulation and implementation.
My Digital Marketing Bootcamp Experience.
"The reception was very welcoming and satisfactory with lots of activities and participants. Various
facilitators spoke at each session. The opening remarks and introduction of our sponsors UNICEF|HRIS
care Foundation| GEN U. The atmosphere was filled with fun and excitement from all participants some
couldn't hide theirs while other where on the reserved mode. But when housekeeping which was
moderated by Dr Ishola and Mc Nanzing everyone had excitement on what the Bootcamp had for each
participant".
As an Animator coming from a far distance for such an event, my expectation was met beyond every
reasonable doubt.
The session was wrapped up by Mr Eki George (UNICEF Representative) and he expressed his
appreciation to all paticipants present for their willingness to take the awareness of Covid Vaccine to the
mass and he opened our eyes to the Good, the Bad , the Ugly of what becoming a "Micro-Influencer"
can be and how our messeages if not carefully evaluated through empathy can be misinterpreted .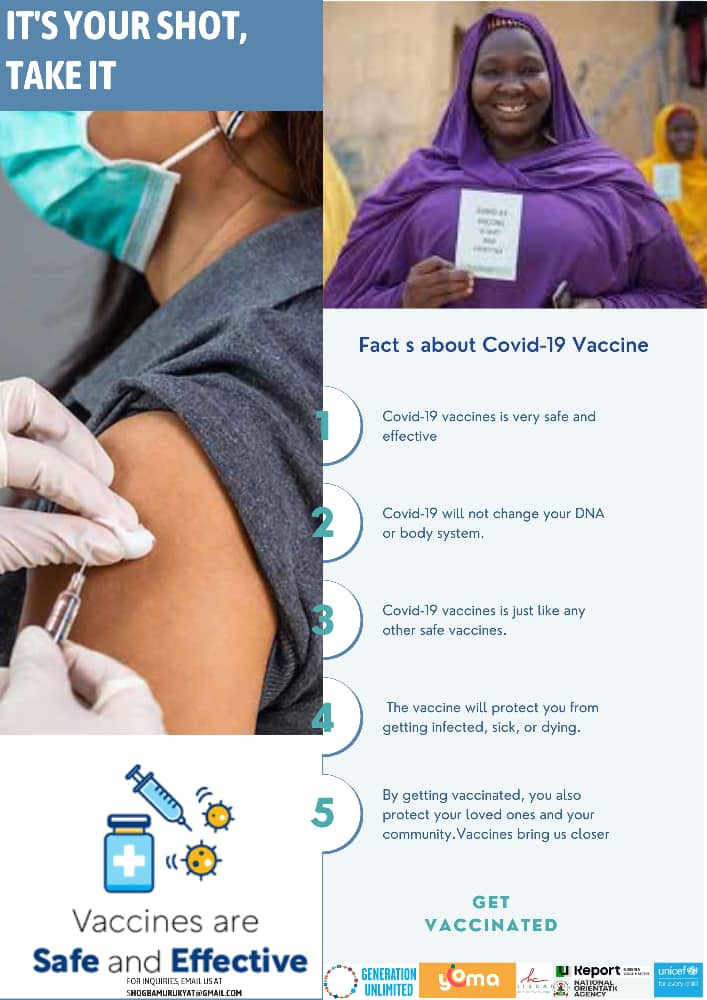 Pictorial Moments at the Digital Marketing Bootcamp Lagos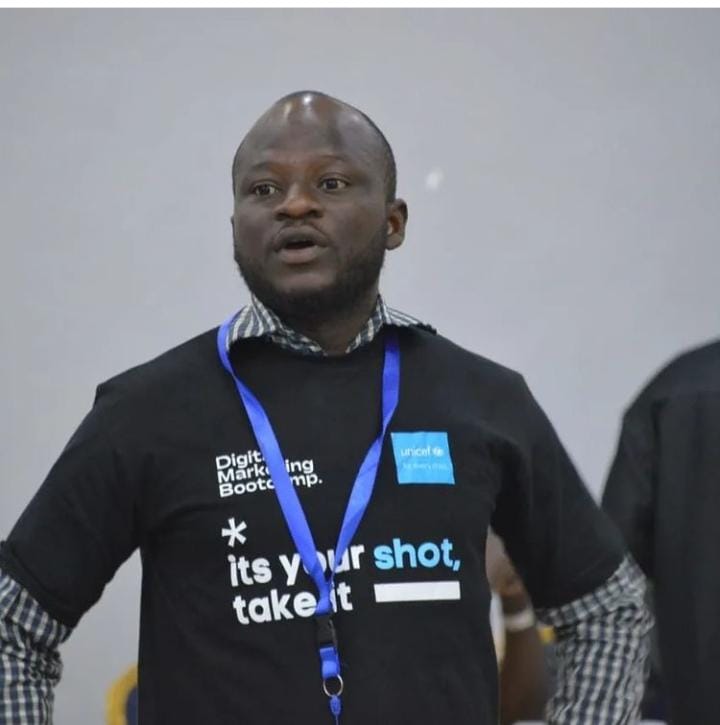 Mr Tolu is young business man into Fish Farming and General Agriculture Consultant. His newly learnt digital skills will not only push the need for people to be vaccinated but help his brand grow . on IG –
Ayomide Aboyade is young creative who owns RoyaltyofLagos brand. Her newly learnt digital skills will not only push the need for people to be vaccinated but help her grow her brand.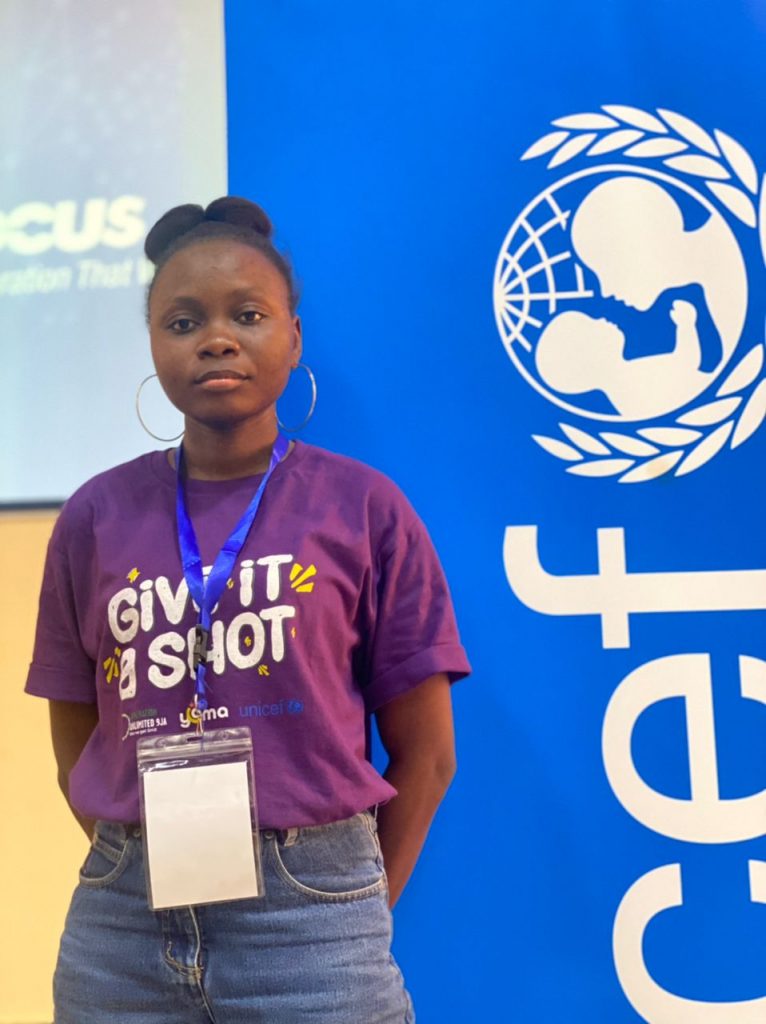 Oriyomi Abagun is a Professional Volunteer with a demonstrated history of working with non- profit organisations. Over the years, she participated in several community projects for grass-root development, designed social impacts projects, facilitated training sessions and impacted over 3,000 young persons.
She intend to contribute her experience, knowledge, dynamic communication and organizational skills to achieve set initiatives and objectives of this project. She currently works as the Program Manager for Access to Learning and School Initiative (ATLAS)
Temibraz(left), Is a Pr expert and also the founder of Temibrazz pr media house. He aims at reaching endless possibilities with digital marketing.
Kswag(right) who's real names are Onyekachi Sunday is a Nigerian music act who doubles as a media personality .. READ MORE HERE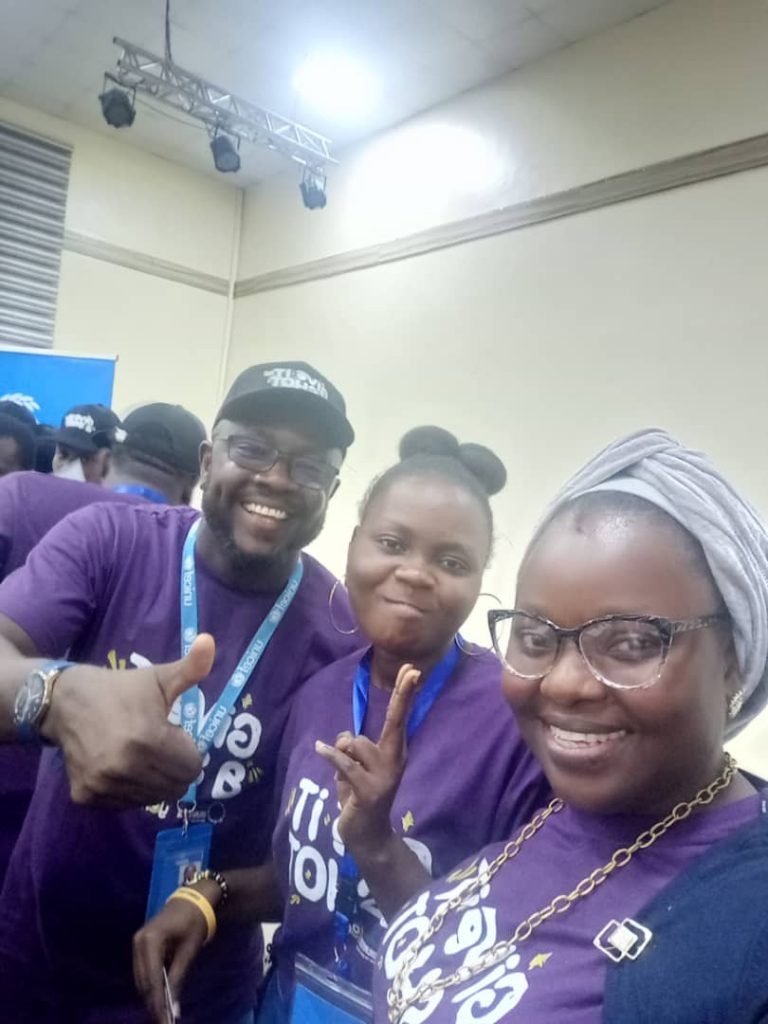 Mr Eki George, communication expertise (UNICEF NIGERIA) with some of the participants .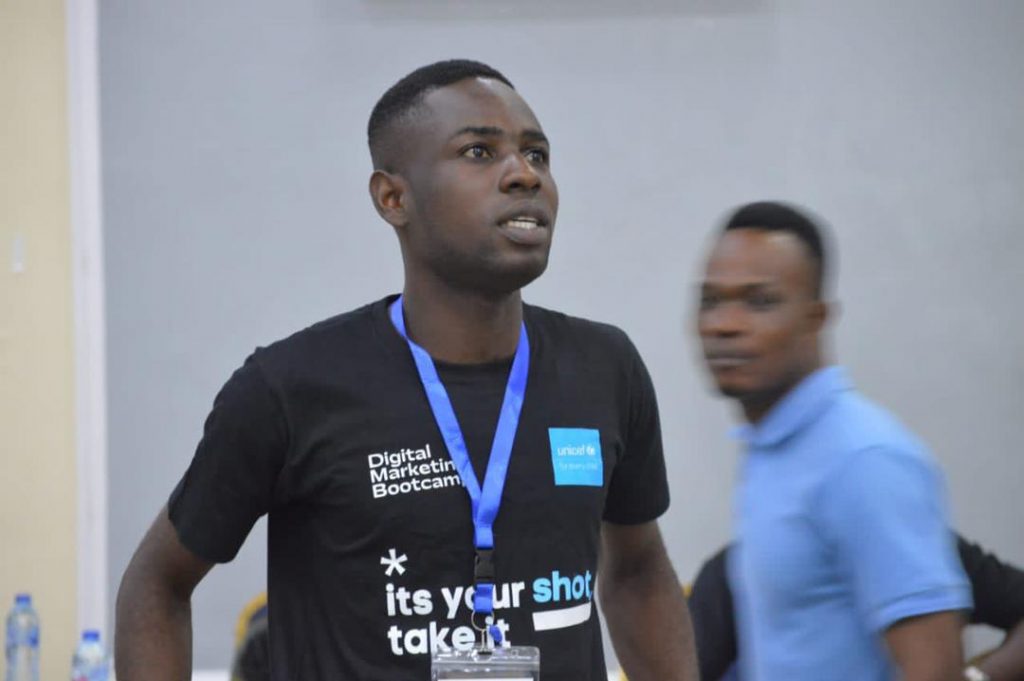 Meet Ndaman Joshua Olayinka, the founder of a media agency Yinksmedia (www.yinksmedia.com) and a scrap buyer in Lagos running the business Buyscrap Nigeria www.buyscrap.com.ng
He is also a tech bro and media strategist that is always ready to learn.
Meet Olayinka Oke. Data Analyst and Data Analytics trainer. Passionate about women and girls' empowerment . on Twitter – @yinkaoke
Read More HERE
Contributors to this Press Article ;
Onyekachi Sunday
Moyosolaoluwa Olowokure
Miss Marvelous
Edited and published by Esther Joe for KACHI TV, all right duly reserved .