Press Release
Kachi Tv Academy 1.0 – Nigeria's Biggest Creative Academy
Kachi Tv Academy – Nigeria's Biggest Creative Academy .
The great minds at Kachi Tv has put together this amazing program for the creatives, well this is the maiden Edition of the Biggest and most anticipated Creative Academy in the Country. Read more about us HERE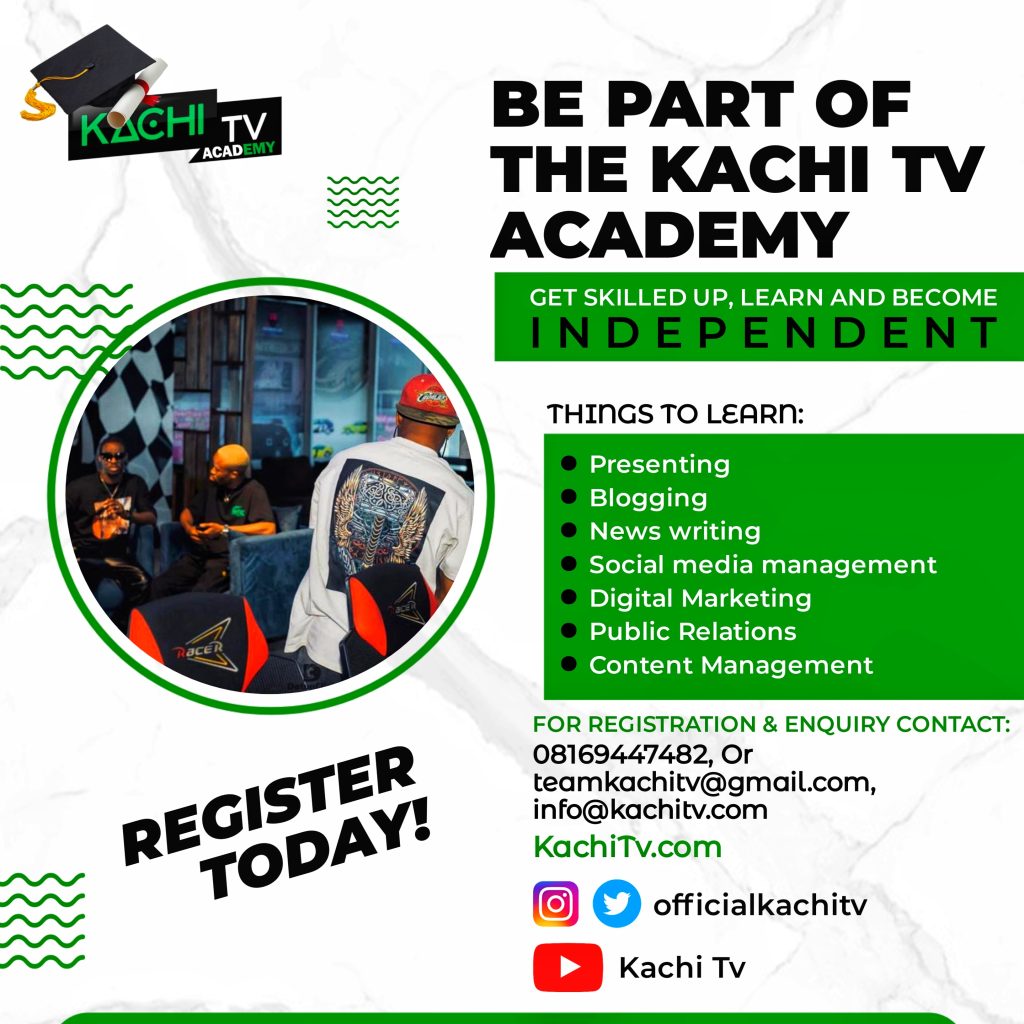 Kachi Tv 1.0
This is the maiden edition of the Academy program put together by the team. The main objective of this academy is to help prepare prospect creatives and l,earning minds for a better future ahead. The Academy's aim is to get as many people trained, this is why it has made the fee a very affordable one. ( to get more enquiry, kindly chat us via the icon showing at the bottom right of our website. or click HERE
The Training class covers;
Presenting
Blogging
News Writing
Social Media Mangement
Digital Marketing
Public Relations
Content Management and much more ….