Press Release
Kswag Joins Unicef and YaahNaija against the spread of HIV
Kswag Joins Unicef and YaahNaija against the spread of HIV
Trending superstar, Kswag who is fondly called "omo iya alakara with doings" was part of the volunteer personalities, he showed up for the two day event. It was indeed a fun moment, as a volunteer you are expected to enlighten people on the need for safe sex, and help reduce the spread by following other precautionary steps.
This two day campaign which took place on the 15th and 16th of August, 2023 respectively was put together by YaahNaija in collaboration with National Agency For the Control of Aids with the support of Unicef. Aside Kswag, a few other volunteers were also present for the sensitization exercise.
Two key areas in Lagos were stormed by the sensitization team, Apapa and Ojuelegba, it was quite eventful.
Pictures and Moments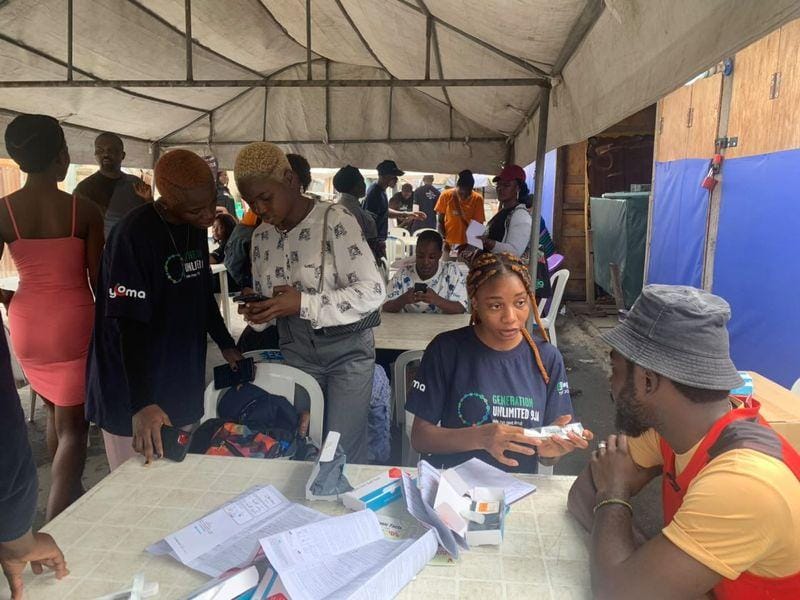 This event was graced mostly by the youth and it was sure fun
Miss Olamide , a very passionate and energetic young lady.