Lifestyle
T Dollar and Berri Tiga Spotted in the Studio: SEE VIDEO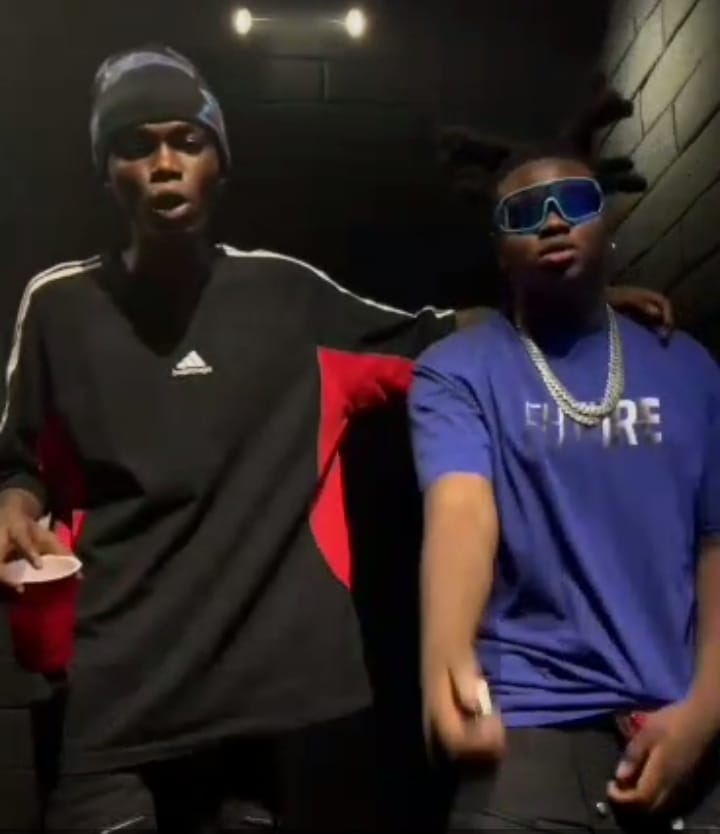 T Dollar and Berri Tiga Spotted in the Studio: SEE VIDEO
Rise crooner "T dollar" spotted in the studio alongside Machala Crooner, Berri Tiga . The video shows that they are both having fun while vibing to GBHS by T dollar. Fans of both artiste are beginning to drop comments regarding a possible collaboration, well it could be that something is cooking as they have both decided to put all music lovers in suspense.
T Dollar and Berri Tiga
Do you think this could be a sign of a possible collaboration ?
DROP YOUR COMMENTS BELOW !!!