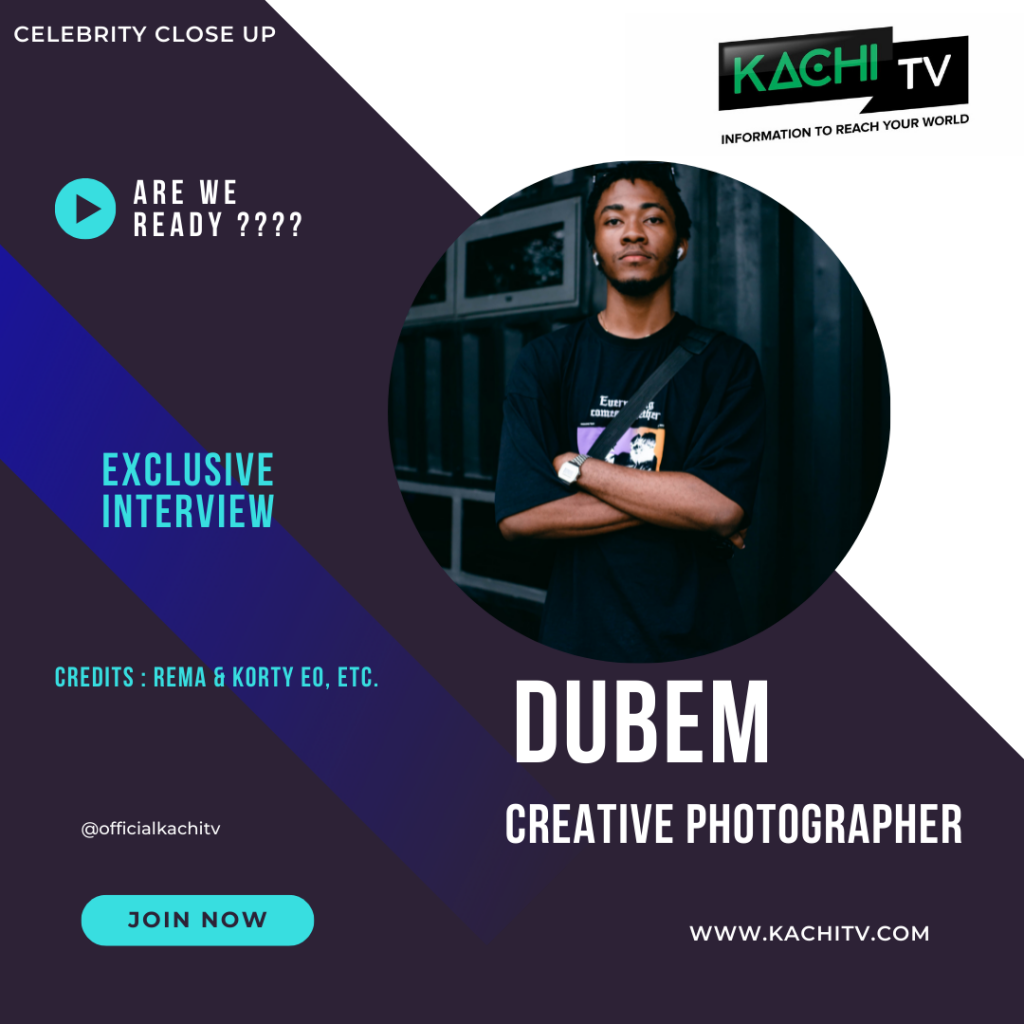 Dubem is the Creative Photographer in Naija With Amazing Shots
Dubem is becoming that guy who moves around with big names in the industry. From being a photographer on the streets of Nigeria. Our interview team linked up with him on Instagram as we noticed his increasing presence on social media, Twitter to be precise.
Few months ago, he posted some pictures of Rema he took at the Fela African Shrine . After posting it on his twitter page he asked his lovers to repost until Rema sees it . Well stay glued, here's a vibe to our interview with young creative . It is also interesting to know that Rema and Burna Boy has the most songs on his playlist .
Our interview sessions was so interesting : READ BELOW
May we know what your full names are and what you are fondly called ?

"My names are Chidubem Anderson Ogbunude, fondly called Dubem.
Brief us a bit about your family background…
I come from a nuclear family of six, two supportive parents and four children. i'm the second
child and i have two sisters and a brother".

When did you discover or decide to take photography and art serious ?

"My mum wanted me to have some skill that would help me get a side job in school and
photography randomly came up so i got my first camera in September of 2017 when i was going
to uni, that's basically how i started the journey. it was hard juggling photography with school
work so my progress was a bit slow and i wasn't able to get really serious with it till like 2020.
going into my final year, i prioritized alone time more and it helped me focus on learning how to
express myself through my work. when i saw how much people liked my stuff, i knew i had to
improve and become more consistent".
Dubem is not just a creative guy but has a high sense of purpose and vision – read more

"When it comes to art, i picked up painting during the pandemic out of boredom and fell down a
rabbit hole. I started with simple pencil drawings on paper then gradually experimented with
colors and other mediums. I'm still on a journey so i often experiment as i wish. I'm trying to learn
how to make unconscious art, like straight from the heart type of art. most of my work is really
conscious stuff, i put a lot of thinking into my paintings and i'm just trying to learn how to let it
flow naturally".
Dubem shared with us his downtime & biggest moment so far…

"My all time low came in December of 2021 but it was also the start of what would become the
best phase of my life so far. after graduation, many things happened and i really felt like my
demons had won. that was when i made the decision with my close friend Nathan to give it one
last push since we had nothing else to lose. we made a decision that in the coming year (2022),
we'd move smartly and show off our work better. i still feel like our motivation at the time was
birthed by frustration.
"My biggest moment has to be traveling with Rema. people helped me get his attention on twitter
and he came across some photographs i took of him earlier at a concert he had at Fela's shrine.
he reached out to me and the next thing i know, i'm on a plane to Nairobi, Kenya. that trip
changed my life".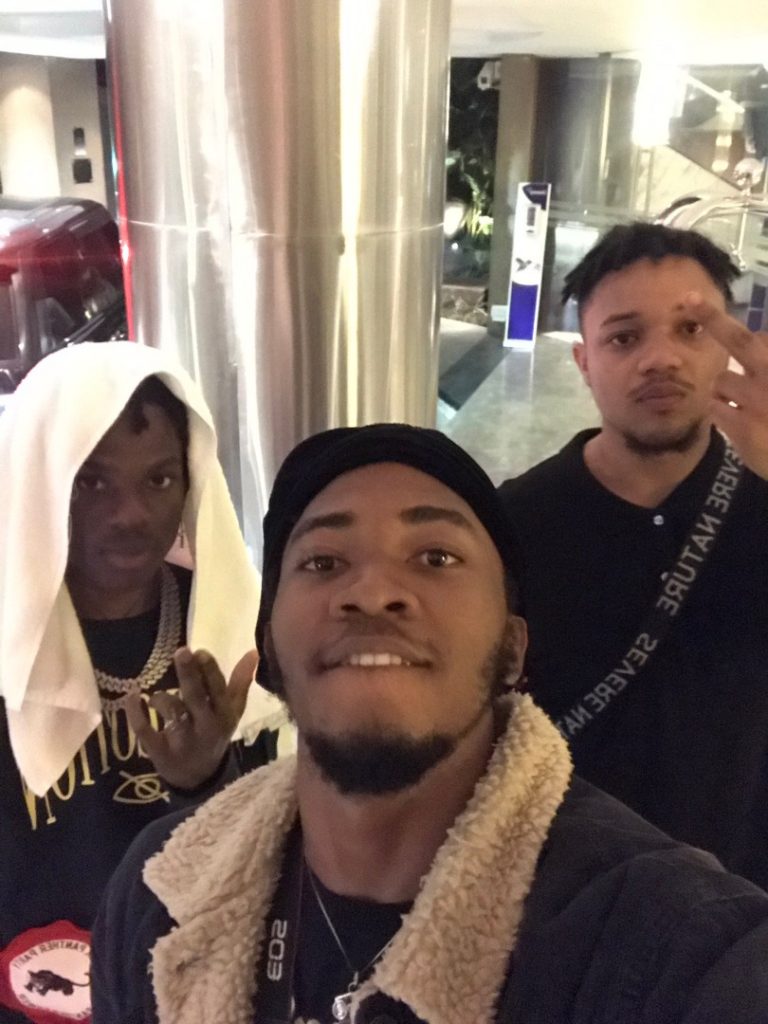 His experience working with Korty has been great so far, as he shares with us
"I met Korty through my friend, Lekan. he hosted a talk in the uni i graduated from and Korty was
one of the speakers. when i saw the flyer, i called him and told him i wanted to come around and
shoot her so he plugged me with an all access pass. i was like her personal photographer that
day so we started to talk. A few weeks later, she texted me saying her photographer was sick so
she needs me to take some behind the scenes photographs of her interview with a big Nigerian
artiste, i was very surprised but i played it cool and that's how we started working together.
working with her has been nothing short of motivating, i'd describe her as driven and purposeful,
it's not easy taking on that mantle of diversifying and walking in your purpose especially in the
field she's in" .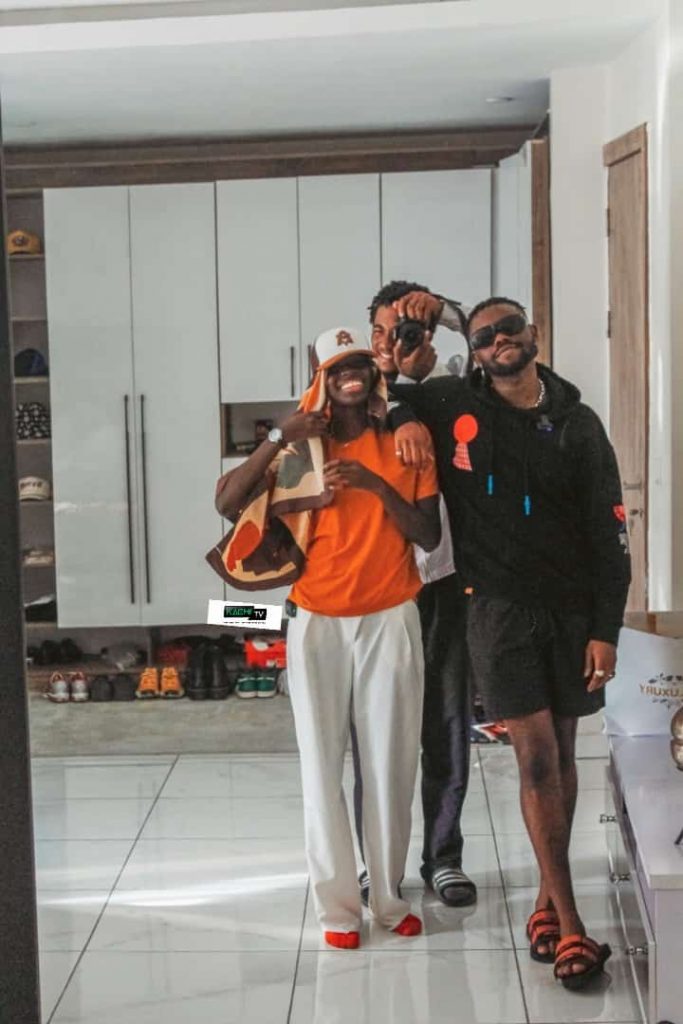 Las Las everybody will chop breakfast. Dubem is not left out as he shares with us he funny experience; read below.
Have you ever been served breakfast?

"Well yeah but it's been a while. i had a crush on this girl back in secondary school, we were in like
js3 at the time and i thought we were both serious about being together but she left me for one
senior in ss3″. pain me die
We wrapped up this written edition of our interview with Dubem the photographer, as he gave us an insight of what to expect in 5 years time and beyond ….
"I personally don't know what i'll be doing 5 years from now and i don't really want to decide
because i don't want to create a box for myself. i'm just going to keep putting one foot in front of
the other and developing my craft as best i can".
"My advice to the nigerian youth, trust in your path and look straight. this is 2022, there are many
ways to make a difference with what you already have. be conscious about discovering and
understanding yourself, there's power in that. also, connect with God and learn how to journal".

STAY TUNED .. WE ARE PREMIERING A VIDEO VERSION OF THIS INTERVIEW SOON !!!
YOU ENJOYED THIS CONVERSATION ? DROP A COMMENT BELOW !!!